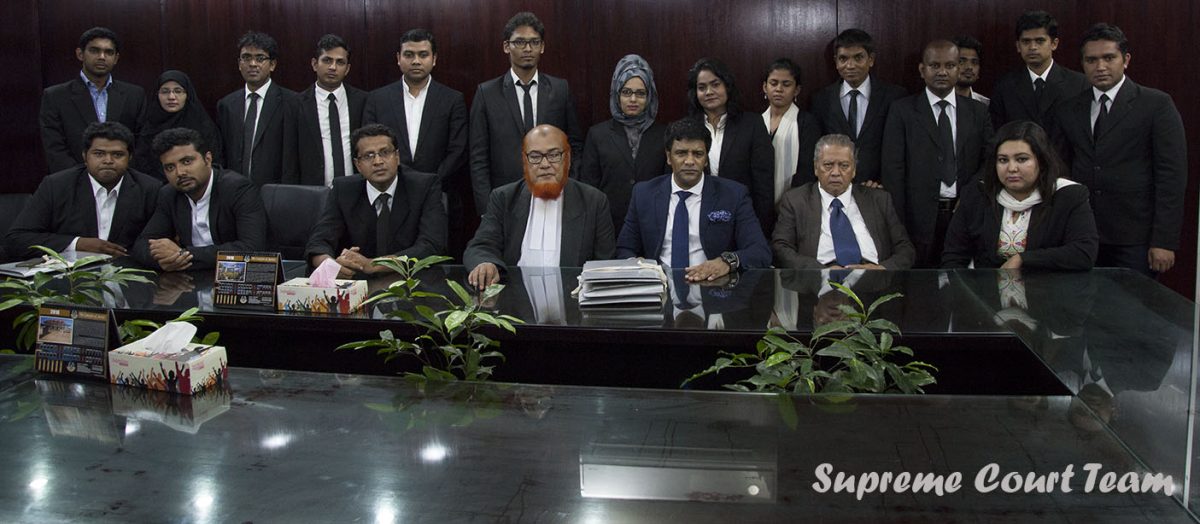 The services of ' The Lawyers & Jurists' are the offspring of the sincere, well-thought-out and meticulous teamwork of its associates, who have embarked on the mission to serve the clients with great zeal and vigor and race-track of their professional services from eighties. We are emphatically committed to the absolute and complete discharge of our professional, ethical and aggressive legal representation in and out of the courtroom with worth and excellence and thereby spur on the growth of relationship with our clients.
Our lawyers are the best manipulators of words; do not take it as a criticism rather an assertion. While language is the means of disclosing the facts, expressing ideas, and applying principles; we always follow such rules to make sure that the legal interest of our client remains free and fresh from any undue hazard. The ultimate solution of a legal problem is to be found, as we believe, in the application of the basic principals to ascertained facts. The difficulties which obstruct the ultimate solution lie in the selection of appropriate principal and the rejection of irrelevant facts. The practice of law is an art and not a science because the applicability of principals and analysis of complied facts depends on the language employed.
Our each and every single piece of written art i.e. drafts always go through a strict observation and the quality of diction is scrutinized so that our clients feel happy and secured believing in mind that his intention or his own words have been or being presented in a sound environment of legal sense and sensibility.
Like others we do not follow any format discovered by some of law practitioner. We feel proud to declare that formats follow our legal mind and that has brought us a significant position in the arena of corporate law practice. In the name of legal interpretation we do not impose any alien theory to redress our client. We always followed that it is better to let our client know that to what extent his right has got legitimacy. Therefore, we have achieved trust of our client. This trust has accelerated our position. We admire the cautiousness of our client.
Our law practice has no limit. We do not believe in boundary, since the law and its interpretation is a changing procedure. But, we have specialized section to meet requirement of individual case depending on the circumstance. This does no intend that we have all expertise in the realm of such a vast sector. Yes we have the ability to cope up every new assignment of our client. Each legal intricacy is admiring as an examination to us which to be appeared. Hence, we do not appear without knowing the consequences. We do not make out any draft in documentation without informing our client about their status and the effect it bears, and the result such document may cast down on their part.
We always wanted to show that a dissent note is appreciate-able if such note is lawful and protect our client from any harm caused by so called preparation of "further charge" or anything like that. We treat every document in the parlance of "Admissibility" and "Admissibility as evidence". So, any sorts of redundancy for making our revenue healthy is always been avoided.
We provide our opinion as the law suggest. We are very much reluctant to opine as per the instruction of our client. While we furnish any legal opinion we are sorry that we do not remember the identity of the person involved. We adjudge the documents, and, therefore, the concerned law advises us what to opine. This arrogance has ultimately endowed our chamber with a vested excellence in course of long practice.