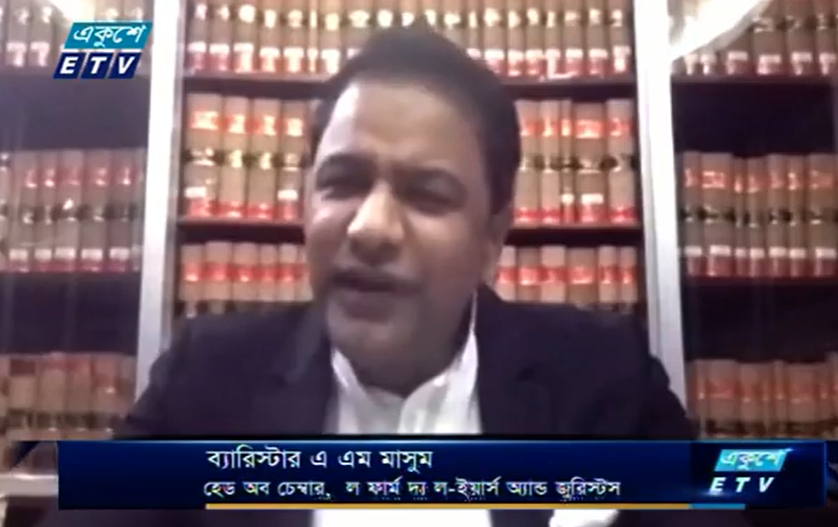 Alternative Dispute Resolution
The Lawyers & Jurists is a well known law firm in Bangladesh providing alternative dispute resolution services. Our Firm assists clients with resolution of disputes in all areas of general and special practices in a broad range of industrial sectors including Oil and Gas, Power, Mining, Construction and Infrastructure, Real Estate, Entertainment and Media, Banking and Finance, Aviation, Insurance and Reinsurance, International Finance, International Investments, Intellectual Property, Information Technology, Telecommunications, etc.
Alternative Dispute Resolution (ADR) (also known as external dispute resolution in some countries, such as Australia) includes dispute resolution processes and techniques that act as a means for disagreeing parties to come to an agreement short of litigation. ADR basically is an alternative to a formal court hearing or litigation. It is a collective term for the ways that parties can settle disputes, with (or without) the help of a third party. ADR are ways and methods of resolving disputes outside the judicial process (formal litigation – court).
There are different types of alternative dispute resolutions such as Conciliation, Arbitration or mediation. We can use different ADR for different situations. What type of ADR we want to use actually depends on the matter. If the matter is worth a small amount and it can be solved through easy way, we might want to use the conciliation process. The main types of ADR that deal with consumer disputes are conciliation, arbitration or mediation and are usually provided by trade associations. If you wish to use one of these schemes, you should ask the suppliers whether they are members of a trade association and, if so, contact the trade association to find out whether it has a conciliation and/or arbitration service.
Our Firm has a significant experience in both international and domestic arbitration and other forms of Alternative Dispute Resolution (ADR) such as conciliation and mediation. Our lawyers have acted as counsels and arbitrators in high stake arbitrations providing best advice and support in resolving disputes. We have represented many government bodies as well as large construction companies in ADRs. We have a dedicated team of lawyers with specific expertise to meet our client's requirements and handle complex arbitration matters both in Bangladesh and abroad.