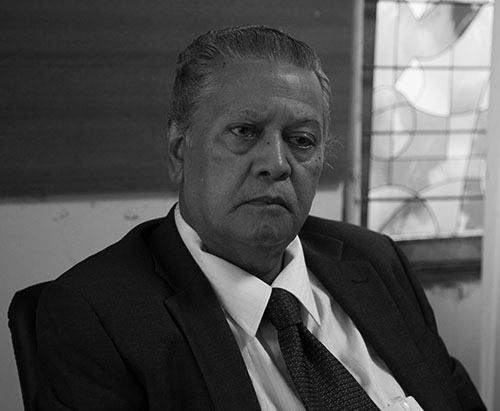 M.Com, LL.B,
Senior Advocate (**), Bangladesh Supreme Court,
Years in Legal Practice: 59 Years
Company lawyer in Bangladesh
Senior Advocate Mr. Nikhil Kumar Saha is a top  lawyer in Bangladesh. He is a practicing Barrister at the Honourable Supreme Court of Bangladesh. He is also a famous corporate lawyer in Bangladesh with the working experiences of most corporate company and bank of Bangladesh.
Barrister Mr. Nikhil Kumar Saha is a lawyer who deals with issues that arise in relation to companies. It includes the formation of companies, agreement drafting for companies, compliance issues in companies, providing Legal Opinion on company matters. The company lawyer in Bangladesh also deals with all disputes and litigation which arise in companies' affairs. Barristers in Bangladesh are usually hired by solicitors to represent a case in court and only become involved when appearing before a court is needed.
Senior Advocate Mr. Nikhil Kumar Saha thinks, striving to learn new things, better a person's life in numerous ways. He has explored various legal arenas and developed expertise in both drafting and litigation of Arbitration, Mediation, Negotiation, Company law, Securities, Industrial, Energy, Employment, Intellectual Properties, Telecommunication, Environment and Civil & Criminal Laws etc.